Nike and the Premier League Tottenham Hotspur club jointly announced the team's new home soccer jersey for the 2021-22 season.
In 1921, Tottenham Hotspur added the cockfight badge to their soccer jerseys for the first time. Today, a full century later, the club is using a brand new home soccer jersey to praise this bird that is now well-known in the world, and to pay tribute to this historic badge ingeniously and elegantly.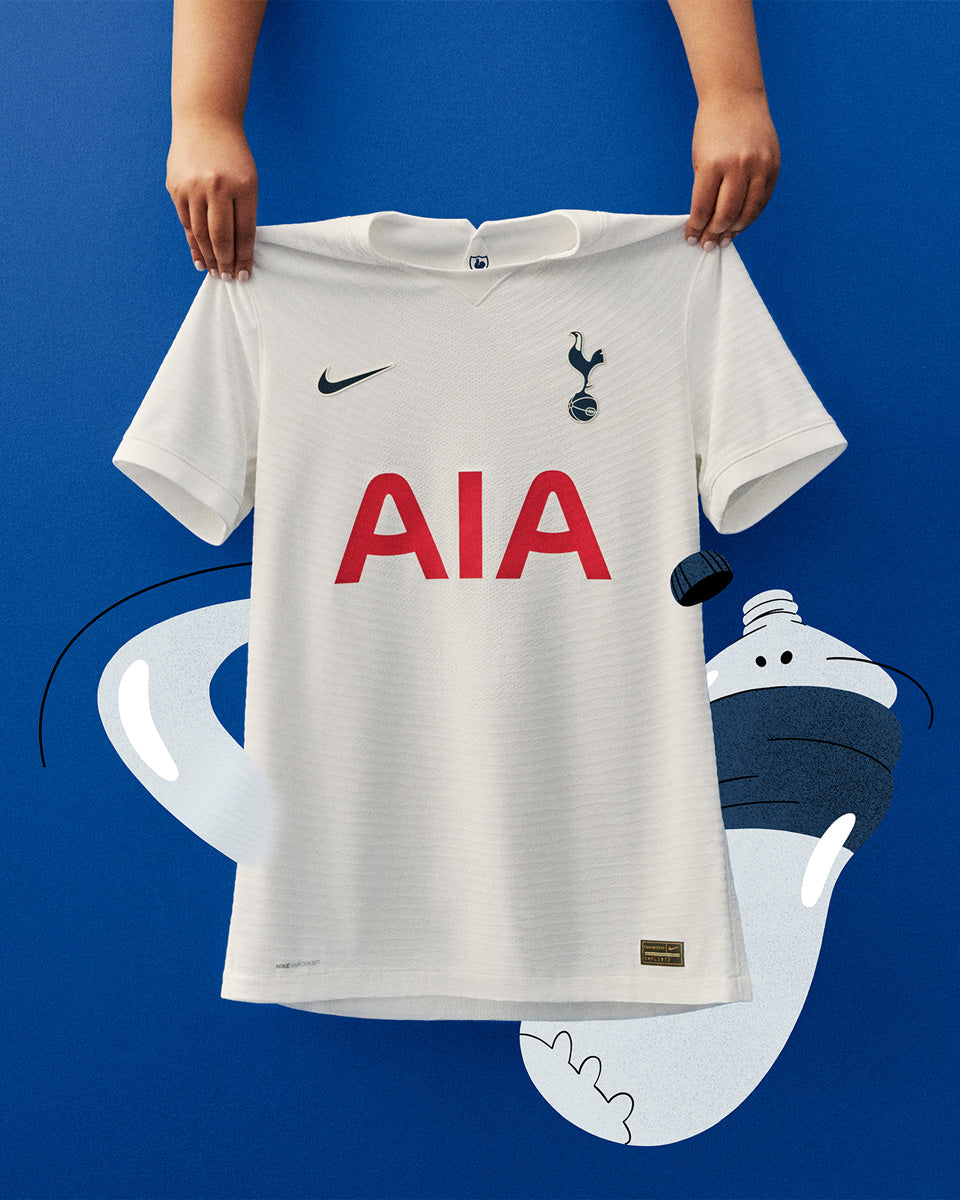 The soccer jersey can commemorate the past and serve the future. This soccer jersey is made of 100% environmentally friendly recycled polyester fabric, whether it is the player version worn by players on the court or the fan version worn by fans in their lives. Since 2010, Nike has been using recycled plastic to produce football equipment. Every year, Nike recycles one billion waste plastic bottles from landfills by designing and producing products with environmentally friendly recycled polyester fibers.
The soccer jersey has a pure, all-white beauty, and the side strips also introduce the cockfighting emblem, creatively presented in repeated embossed patterns. In addition, the soccer jersey will also be paired with navy blue shorts and soccer socks.