The world's leading sports brand PUMA officially released the Manchester City Club home soccer jersey for the 2021-22 season today. It coincides with the tenth anniversary of Manchester City winning the first Premier League championship in team history. The design inspiration for this home soccer jersey is taken from the incredible goal scored at 93 minutes and 20 seconds at the end of the 2011-12 season. It is also the history of the Premier League and Manchester City. One of the greatest moments on the world.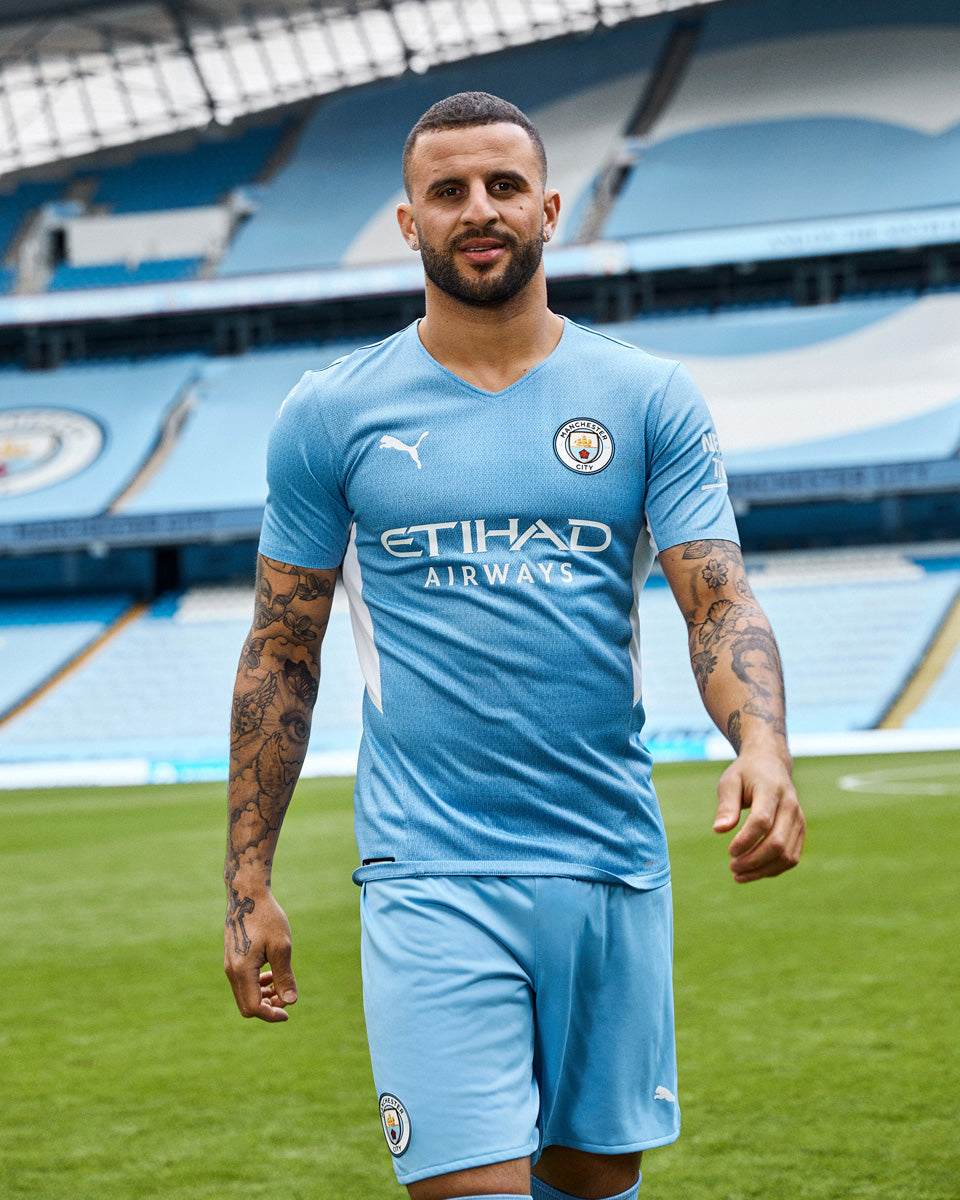 For Manchester City, the 2011-12 season is a vigorous season. It started with a series of exciting signings and ended with a milestone moment of "93:20". This goal not only sparked the climax of that unusual league, but also brought Manchester City the first Premier League trophy in team history. Since then, Manchester City has won five titles in ten years and has become one of the richest.

The new season home soccer jersey released this time is covered with dark lines on the electronic timer. The word 93:20 appears on the neckline, and the number 10 is outlined and lit up, showing that the legendary season, the generation of players and the one that no one dares A tribute to the predicted tiebreaker goal. The overall soccer jersey adopts a consistent sky blue color, which together with the same color soccer shorts and ring-shaped soccer socks form the image of Manchester City on the court.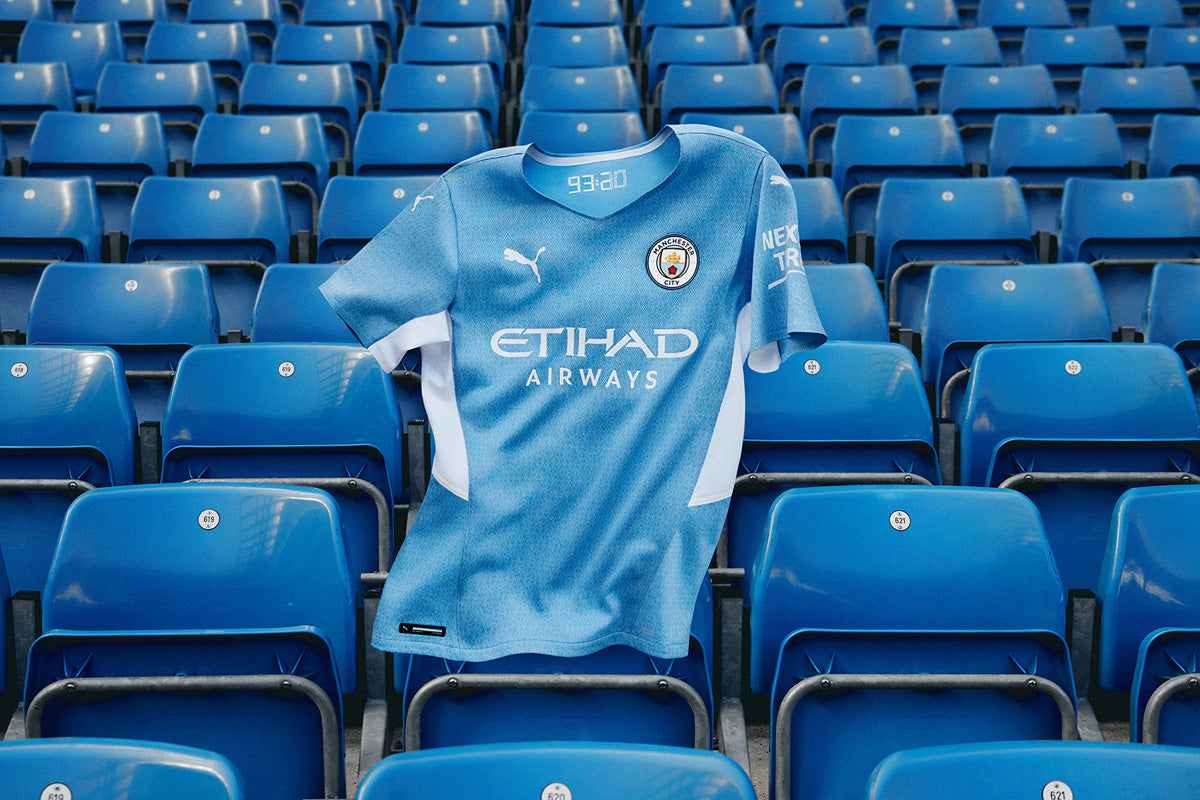 "I will never forget that moment. When scoring a goal, we know what we have just witnessed is great, we have witnessed extraordinary achievements," said Manchester City legend Micah Richards. "The results of the league are hanging in the balance. , And we won the league title in this way at the last minute. I think this will never happen again. The new custom soccer jersey is a perfect tribute to one of the greatest moments in Manchester City's history."
The new Manchester City home soccer jersey is made of 100% recycled polyester fiber, combined with advanced PUMA dryCELL thermal regulation technology, which not only brings a senseless close-fitting effect, but also keeps the wearer dry and comfortable at all times. At the same time, the back of the new soccer jersey adopts an ultra-light jacquard weaving process to further enhance the breathability of the soccer jersey in high-intensity competitions.