Nike and the Liverpool club jointly unveiled the team's new home soccer jersey for the 2021-22 season. The new soccer jersey is based on the red head-to-toe suit that the club debuted in 1964, because people firmly believe that all red can give the team a psychological advantage over its opponents. .
Combined with the fabulous deterrence and aggressiveness of the all-red soccer jersey in the memory of the future at that unforgettable Anfield debut, the all-red soccer jersey for the new season is also supplemented with a radiant crimson and decorated with Lightning-like pinstripes. The soccer jersey is also matched with a green collar around the neck, antique Swoosh logo and Liver bird badge, and bright crimson neckline and cuffs. In addition, bright crimson bands are also decorated with red soccer socks.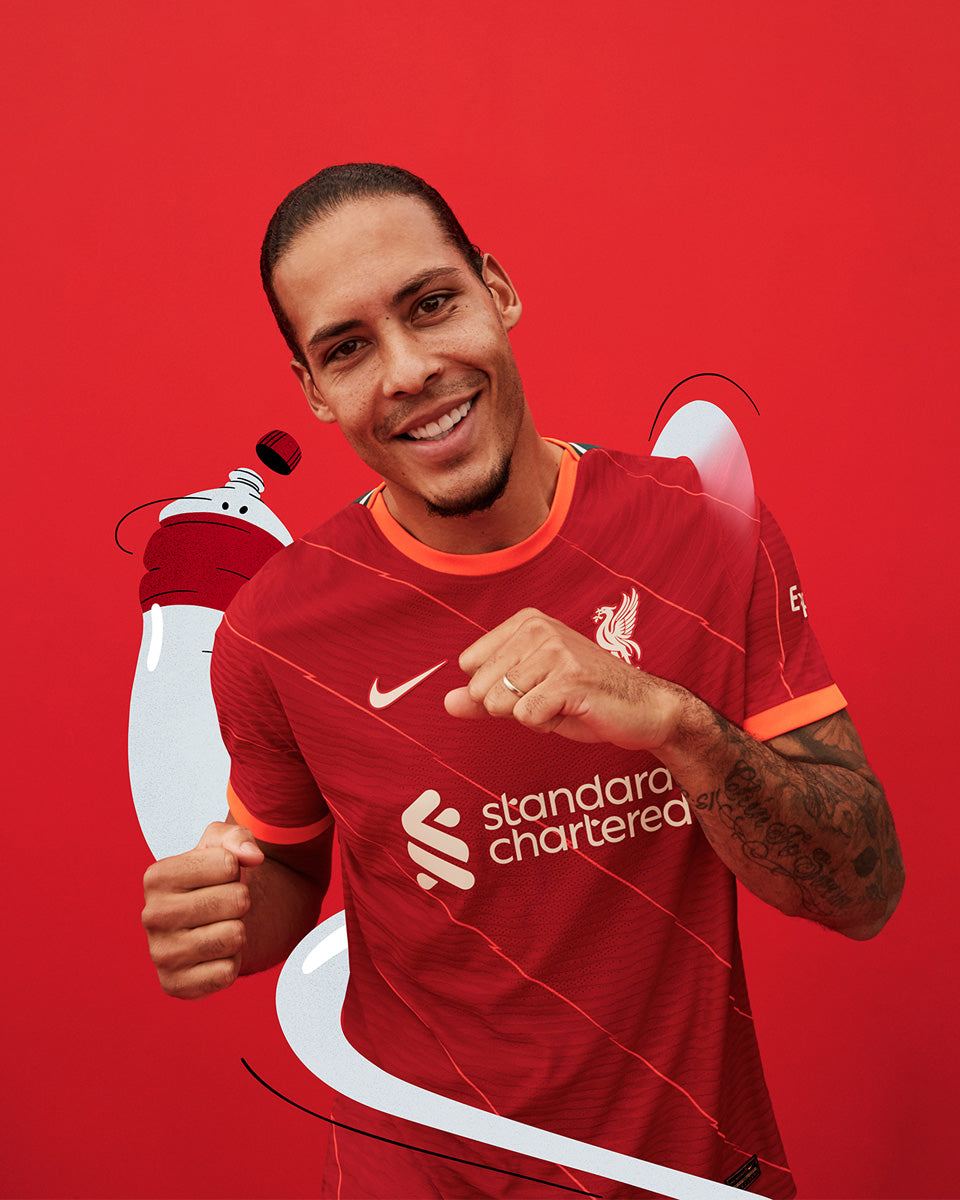 The soccer jersey is made of 100% environmentally friendly recycled polyester fabric. Since 2010, Nike has been using recycled plastic to produce football equipment. Every year, Nike recycles one billion waste plastic bottles from landfills by designing and producing products with environmentally friendly recycled polyester fibers.
"It's great to see our tradition and Nike's product innovation perfectly combined in our new season home soccer jersey," said Liverpool defender Virgil Van Dijk. "As a member of the Swoosh family for many years They have always been at the forefront of sustainable design, which has greatly helped to make our sports more environmentally friendly."