Adidas today released the Juventus club's new home soccer jersey for the 2021-22 season. The new soccer jersey is inspired by the Juventus home stadium that was put into use in 2011. It modernly interprets the classic stripe elements of the club, showing that Juventus is actively creating changes while facing the team. Traditional recognition and respect.

Since the team moved to this stadium, countless moments of glory have been staged here. The new season home soccer jersey cleverly incorporates the classic star pentagonal design of the stadium "Cammino delle Stelle" in the texture, which not only pays tribute to the famous players in the history of Juventus, but also helps build the team. Supporters paid their respects.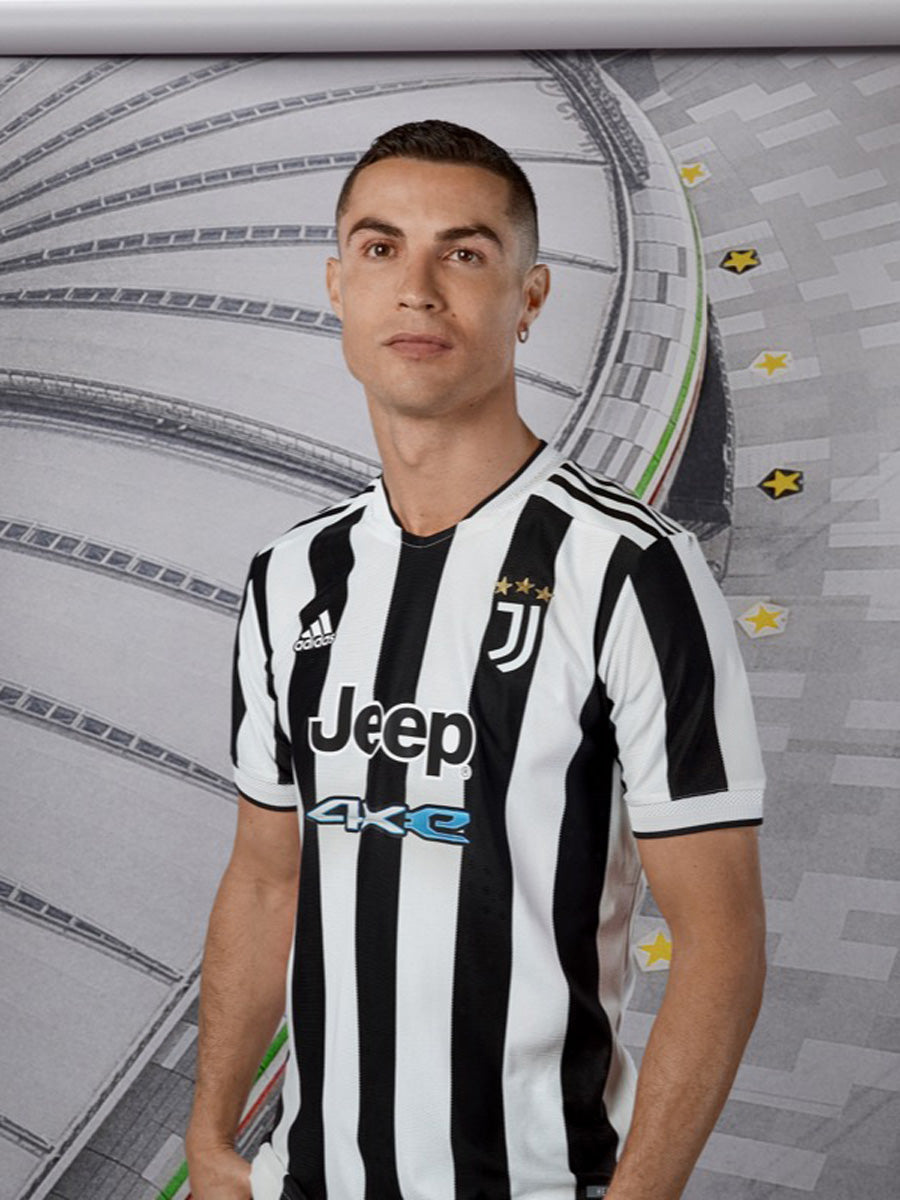 The new season home soccer jersey freshly interprets the classic black and white stripes of the club, and pays tribute to the 10th anniversary of the team's move to the home stadium through detailed design, uniting the Juventus family together. The soccer jersey adopts a breathable round neck design, and the collar is decorated with the words "10 YEARS AT HOME" and red, white and green stripes, echoing the court with detailed design.

"It is very important for us to commemorate the 10th anniversary of moving into the stadium with this soccer jersey, because we know how much it means to the fans. By incorporating the stars of the stadium's "Avenue of Fame" into the jersey design, we hope It can unite everyone in the club family. Juventus unswervingly supports innovation and is also a leader in football. Therefore, we hope to inject some fresh and unique elements into this soccer jersey while preserving the tradition." Adidas Football designer Francesca Venturini said.

The new soccer jersey is made of PRIMEGREEN sports performance-type environmentally friendly materials, and the concept of sustainability is the core of innovation. The player version of the jersey is equipped with Adidas' innovative HEAT.RDY technology, which promotes cooling and perspiration, creates a refreshing body feel, and helps players cool off on the court. The fan version of the jersey adopts AEROREADY technology, which is comfortable to wear and keeps fans fresh and prepared.