Adidas and the Italian Juventus Club officially announced today the team's new second away /third soccer jersey for the 2020-21 season, and continue to adopt the current popular soccer jersey design method dominated by modern art. This brand new second away jersey is the first time in club history that the eye-catching orange is used, showing confidence and vitality, reflecting the mental outlook of the team on the court.

This eye-catching design further confirms the club's continuous progress, surprise and delight fans with unexpected ideas. These innovations are especially famous for the club's visual image and logo revolution in January 2017. The result is this soccer jersey that is consistent with the tradition woven in the club's DNA and marks a new era for the most successful Italian team.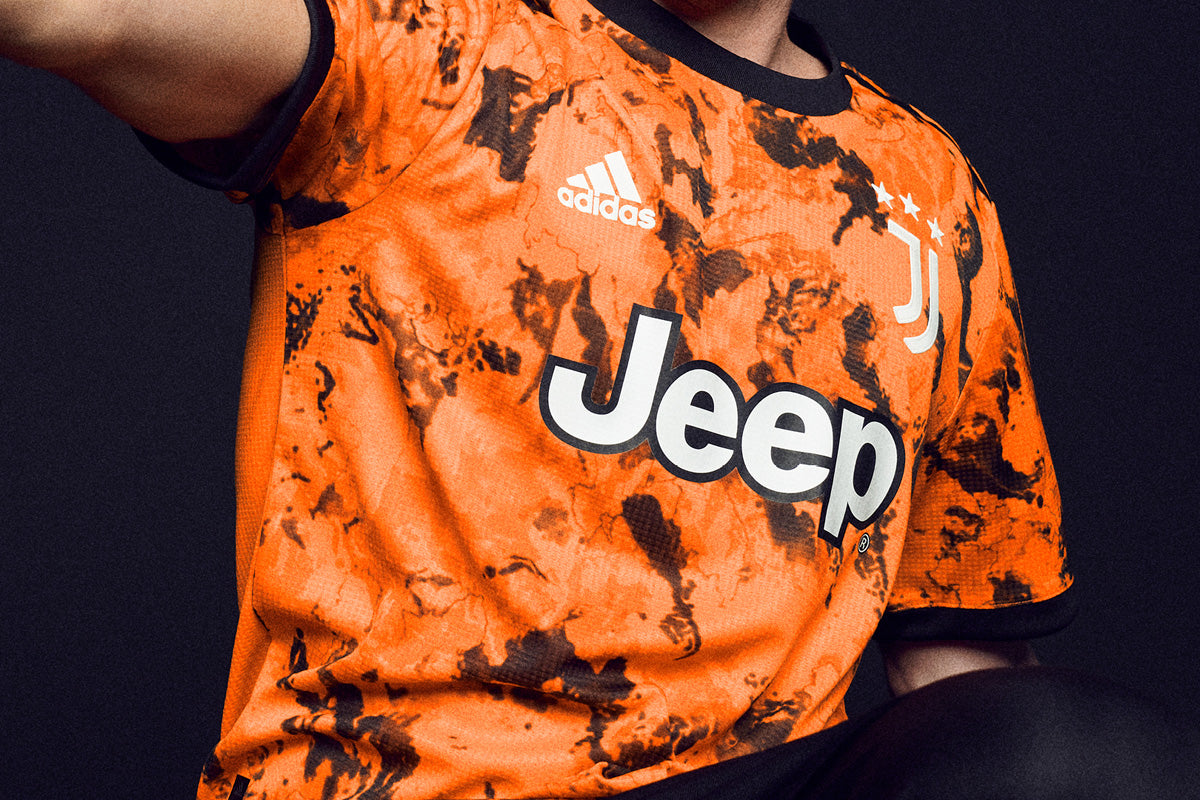 Francesca Venturini, the designer behind all three Juventus soccer jerseys for the new season, commented on this creative approach: "We hope to create a new season for Juventus through an artistic perspective. All three game uniforms. We use these patterns to show the collision of soccer jersey design and artistic creation. Juventus is a club that represents innovation and a leader in the football world, so we focus on bringing uniqueness to each jersey This is a bold color scheme for this second away jersey. This is the first time orange has been used in the club's history."

In addition to the bold and innovative image, the second away jersey of the new season will also be launched in player version and fan version. The player version is equipped with Adidas HEAT.RDY technology, which promotes cooling and perspiration, creates a refreshing body feel, and helps players cool and confident to play. The fan version of the jersey uses AEROREADY technology, which is comfortable to wear and ready for the players.

To further celebrate the launch of the new custom soccer jersey make, Adidas and Juventus are collaborating with a creator as part of an open source method to create an AR virtual art experience.