The world's leading sports brand PUMA officially launched the 2021 Italian national team's new away soccer jersey today. As part of the overall planning of the brand "Only See Great", the new Italian team away soccer jersey uses a groundbreaking design concept to convey Italy's unique national identity and national pride.

On the thorny road to the championship, the team must fight every second in every game and fight for the great moment. Inspired by the overall plan of the "Only See Great" project, PUMA broke the barriers between traditional jerseys and fashion in the design of the new Italian away jerseys, and used creative methods to show the striving and enterprising beyond the competitive level. And concentrating.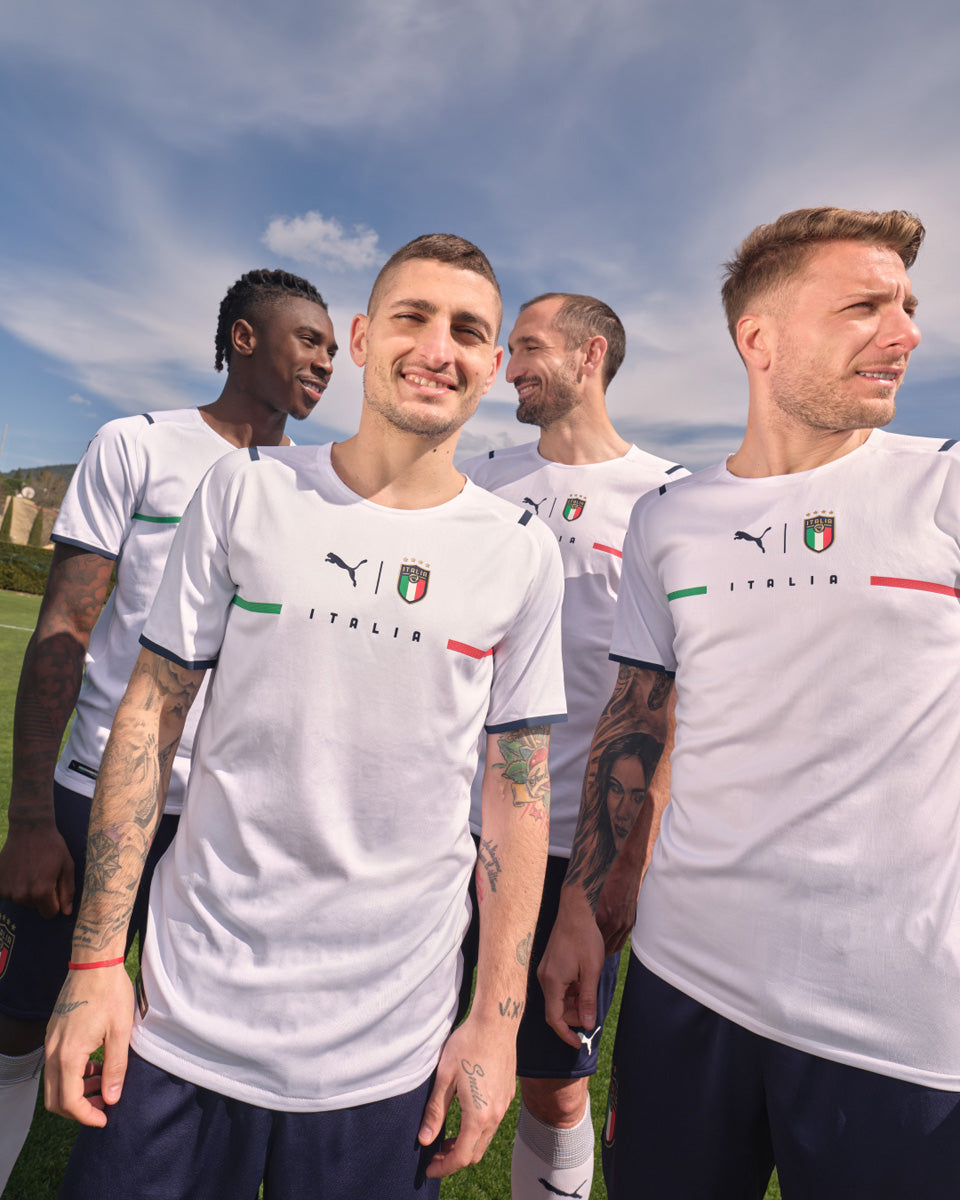 The new Italian team away soccer jersey is a symbol of passion, pride and great national status. It not only represents the 11 athletes on the green field, the 23-man national team roster, or the Italian Football Association, but also represents the country of Italy and the millions of Italian people who are proud of the country. The front of the jersey is decorated with bright national flag-colored stripes with the word "Italia", and the Italian Football Association logo on the top is in line with the PUMA brand logo. The overall ring of the jersey is printed with a repeated obscure pattern of the Italian Football Association logo, which not only enhances the national identity and sense of belonging, but also creates a unique visual aesthetic. The navy blue cuff line can be called the finishing touch of this classic white away jersey, full of elegance.

Heiko Desens, the global creative director of PUMA, said: "The latest Italian away jersey has subverted the traditional jersey design concept. We hope that the breakthrough design can bring new energy. The new jersey is a tribute to Italy. Created with national honors, it inspires the Italian team to advance in the glory of the European Cup this summer. The design of the new custom soccer jersey is only the beginning of the PUMA brand's continuous breakthrough of boundaries and advanced upgrades."