Following the release of the new brand, Club Inter Milan officially launched the I M series of products. The series includes a special soccer jersey, which is also the first jersey to use the club's new visual identity.

The I M series conveys the club's values ​​of inclusiveness, with geometric shapes intertwined with the four-color combination of yellow, white, blue and black. The aesthetic inspiration of the new visual identity comes from the visionary vision of one of the club's founders and futuristic artist Giorgio Muggiani, and it is reminiscent of the mission of being inclusive of all rivers. It is this that makes Milan the best in Italy. The "international" city has led Inter Milan to make continuous changes on and off the stadium, creating a positive influence in football and the wider sports field.
The series includes special soccer jerseys, sportswear, sports pants and short-sleeved T-shirts. This series has a special meaning: in fact, this is the first classic product series with a new visual identity for Inter Milan.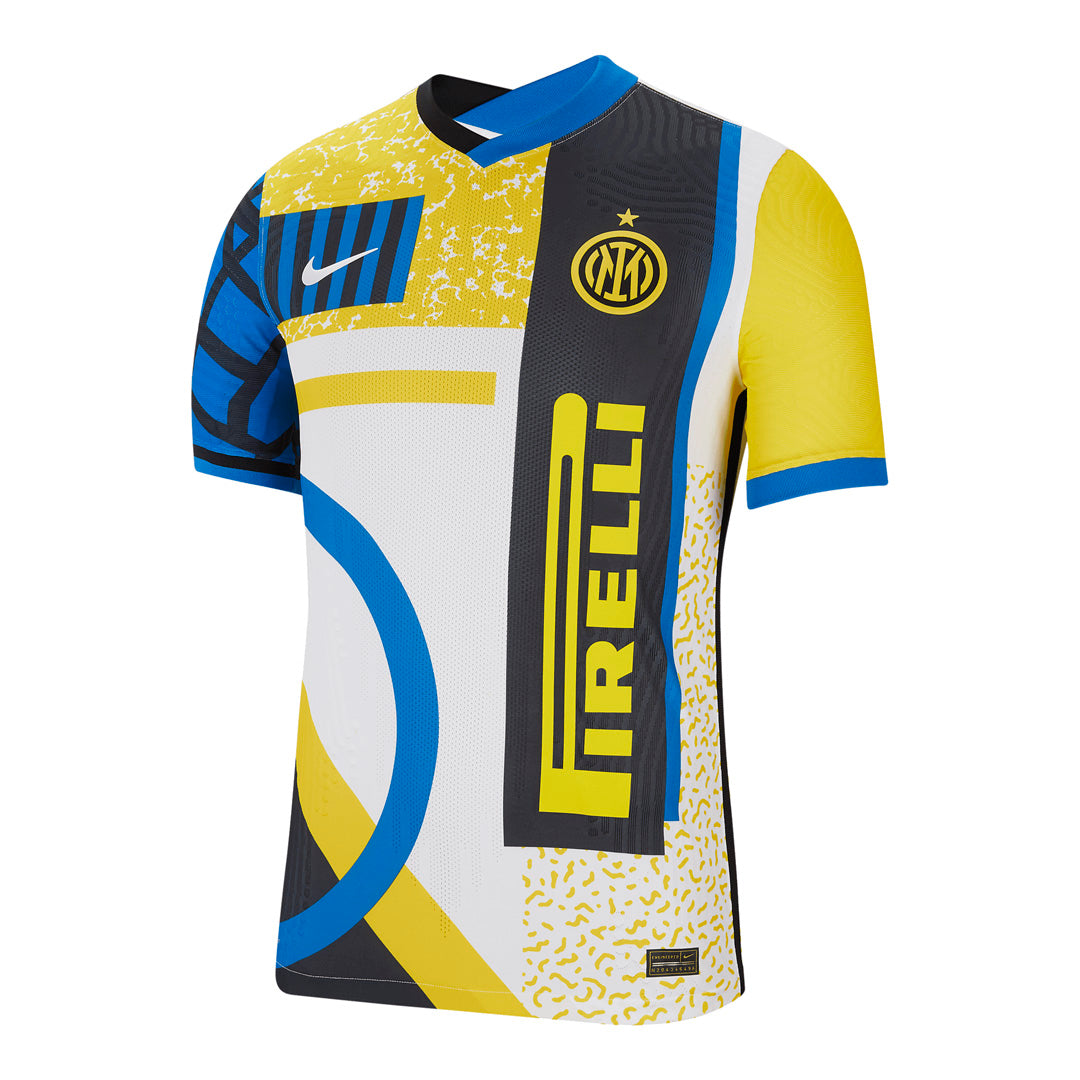 For the release of this I M series, two of the most popular artists in the creative and cultural circles of Milan, Dee Mo and Moab Villain, masters in the field of reshaping, were invited to combine the historical background and design inspiration of the jersey to create this original series.
The two artists said: "Neither of us were born in Milan, but we have expressed the city's current creative trends in our own way. Together we have realized this project, leading an unprecedented cross-age dialogue. We verified the commonalities of many visual references, re-examined and shaped some parts of the cornerstone of Milan design history."
Based on a series of independent themed posters, the series jointly created by two artists for an art project for the first time is presented in the form of multi-panel paintings. The celebration of the first team players is intertwined with the urban architecture and the geometrical graphics of the new team emblem. , Emphasizing the essence of the value of Inter Milan and the city of Milan.
From April 10th, gamers can also find the equipment and new badges of Inter Milan's third away custom soccer jersey on FIFA21 Ultimate Team.