Nike and the Premier League Chelsea club jointly announced the team's new home soccer jersey for the 2021-22 season. The soccer jersey is made of 100% environmentally friendly recycled polyester fabric, inspired by the abstract, kaleidoscope-like design in the art of visual illusion. The dynamic blue print represents energy and vitality, and is synonymous with pushing the club forward to a new wave.
The new season home soccer jersey features brighter and more vibrant blues, supplemented by yellow side strips and Swoosh logo, and the collar is suffixed with a yellow "CFC" letter pattern. The jersey pattern also extends to the shorts, and the white socks are decorated with bright yellow and blue borders to enrich the overall image.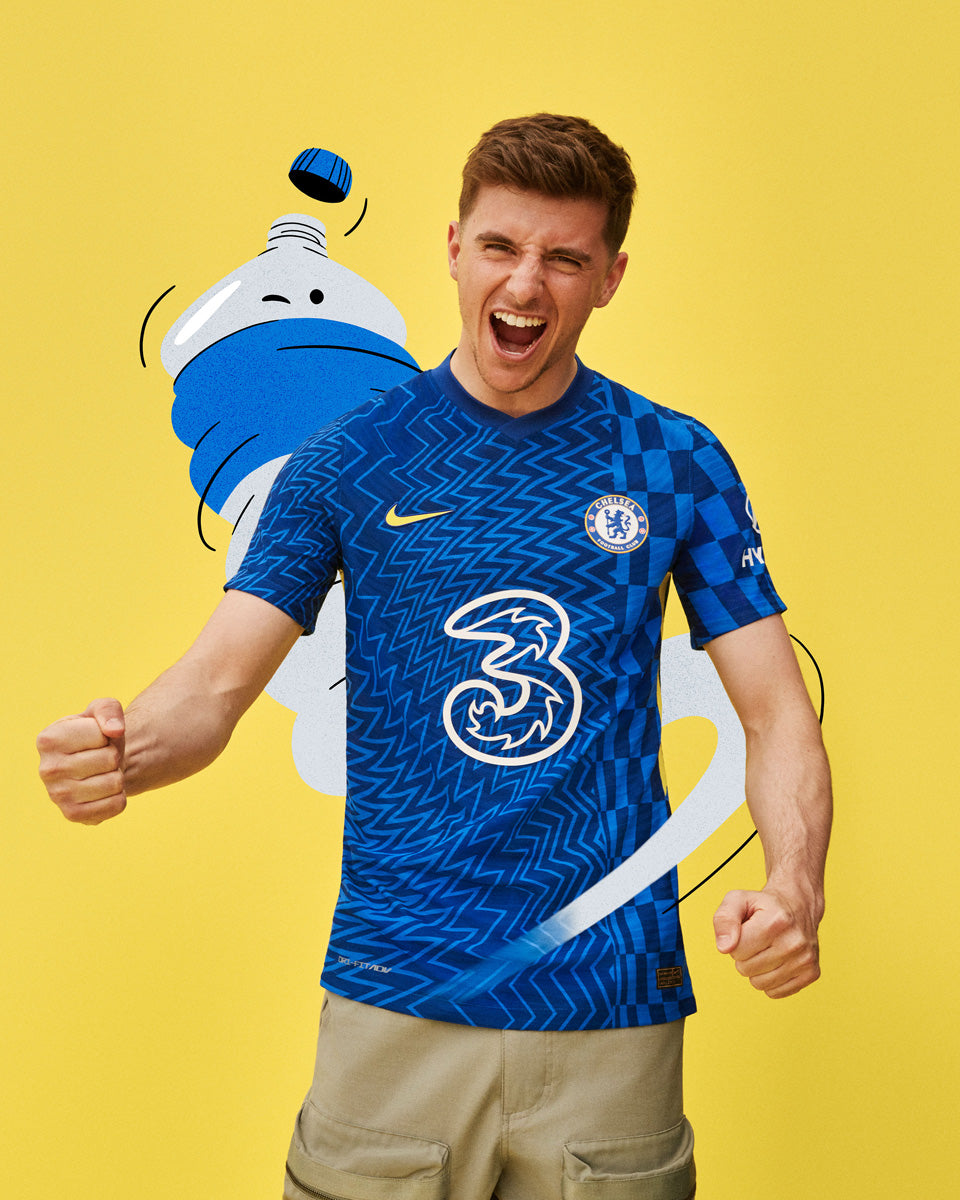 "This new soccer jersey is by far the most eye-catching. It is different from the other jerseys I have worn," Chelsea midfielder Mason Mount said. "I think it will be in the'blue' all over the world. The army caused a sensation."
Since 2010, Nike has been using recycled plastic to produce football equipment. Every year, Nike recycles one billion waste plastic bottles from landfills by designing and producing products with environmentally friendly recycled polyester fibers.
"I think this soccer jersey truly represents the emerging young generation, and I like the sustainable concept behind it," Mount said.