Nike and the Premier League Chelsea club jointly announced the team's new home soccer jersey for the 2020-21 season. The new jersey perfectly combines the latest sports innovation technology with London's exquisite tailoring technology.
Inspired by the long-term cooperation with many tailors masters in London and their exquisite skills, the new home jersey of the "Blue Army" boldly breaks into the field of personalized knitwear: a style that satisfies the viewing experience, is rich in texture, is modern and does not lose classic , Fully in line with the identity of the most fashionable club in the British capital.

Just as Chelsea has integrated into London's daily life, the city's rich fashion traditions have also been incorporated into the new jerseys, with exquisite herringbone textures and customized ornate decorations all over the body, sublimating the traditional blue jerseys.
The complete new season home equipment consists of blue soccer jerseys, blue soccer shorts and white soccer socks. The elegant herringbone pattern covers the jersey and shorts, creating an exquisite texture. The soccer jersey / football shirt uniform kit has a dark blue collar and cuff trims, and is decorated with the abbreviation "CFC" of the club name.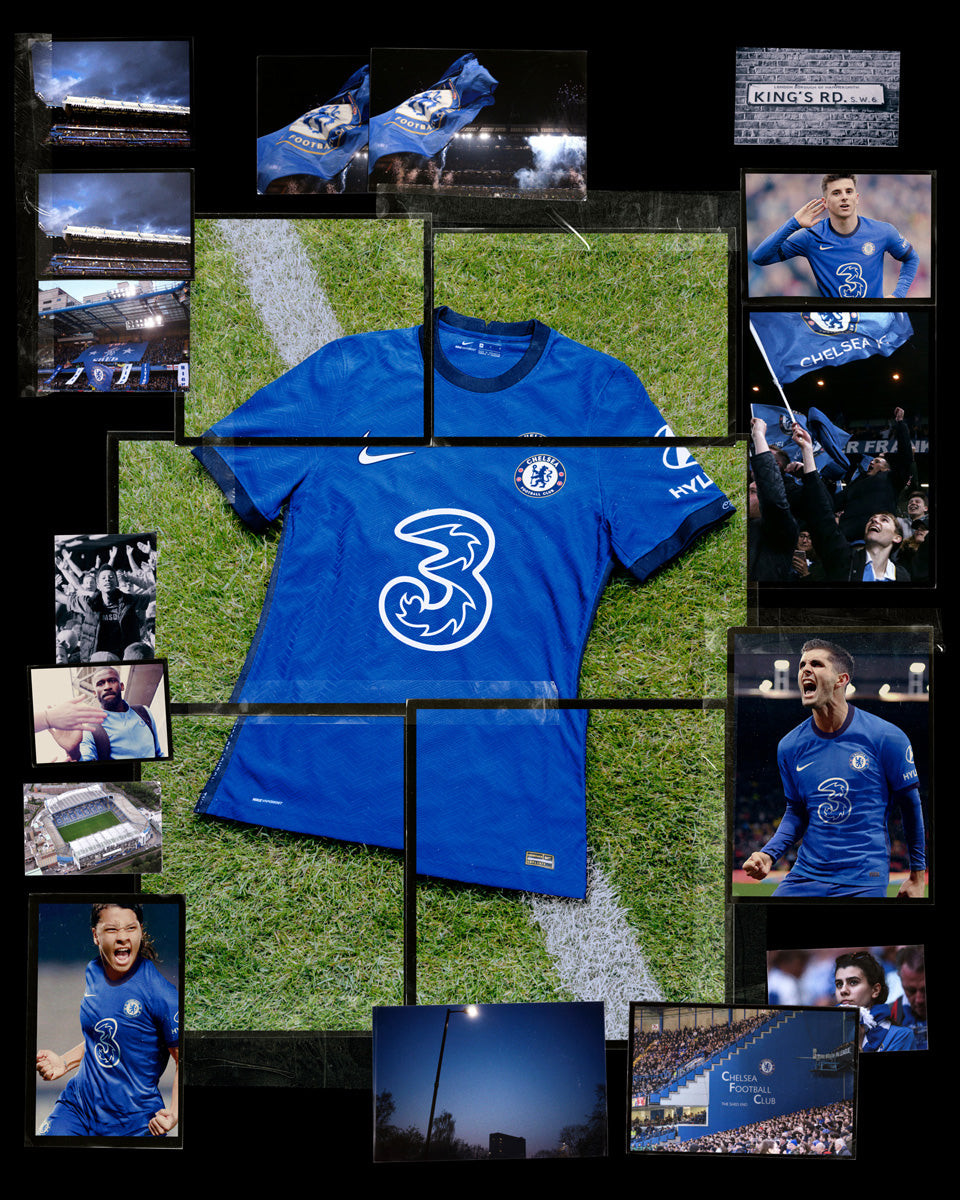 "This jersey is really very beautiful, especially Chelsea," said shooter Tammy Abraham (Tammy Abraham). "You can see the story behind the jersey through the whole and all the small details. It looks more like a formal suit. ."
"When we step on the court again to prepare for the 2020-21 season, I am really excited to wear this jersey," said the women's team forward Fran Kirby. "Winning the league title is for the club. It was an incredible moment, and we are proud to be able to wear this jersey as the defending champion next season."

There is a dark blue band on each side of the body, and it shows the words "The Pride of London." Both the font and the azure blue lettering are reminiscent of the label sewn on the inside of a custom-made London suit. The white socks are decorated with Nike's Swoosh logo and Chelsea's lion pattern, creating a sharp appearance.
"London is the center of British tailoring. This jersey is inspired by this iconic craftsmanship," said Scott Munson, vice president of Nike Football Apparel. "We use exclusive custom details. And the trim creates a truly clear aesthetic, a tribute to these skilled tailors, and at the same time matches the unique fashion personality of Chelsea."
Chelsea players will wear this new men soccer jersey and will appear in the Premier League with West Ham on July 1.