Adidas and the Premier League Arsenal Club jointly launched the team's new home men soccer jersey for the 2020-21 season. The design of the new jersey is inspired by the club's prolific "Art Deco" period in the 1930s and 1940s, uniting a generation Another generation of fans.

To pay tribute to the geometric badge used by Arsenal from 1936 to 1949, the chevron pattern on the new jersey evolved from the letter "A" in the badge. This pattern also pays tribute to the layout of the famous marble hall floor tiles in the East Stand of Highbury Stadium, which was the home of Arsenal before moving to the Emirates Stadium in 2006.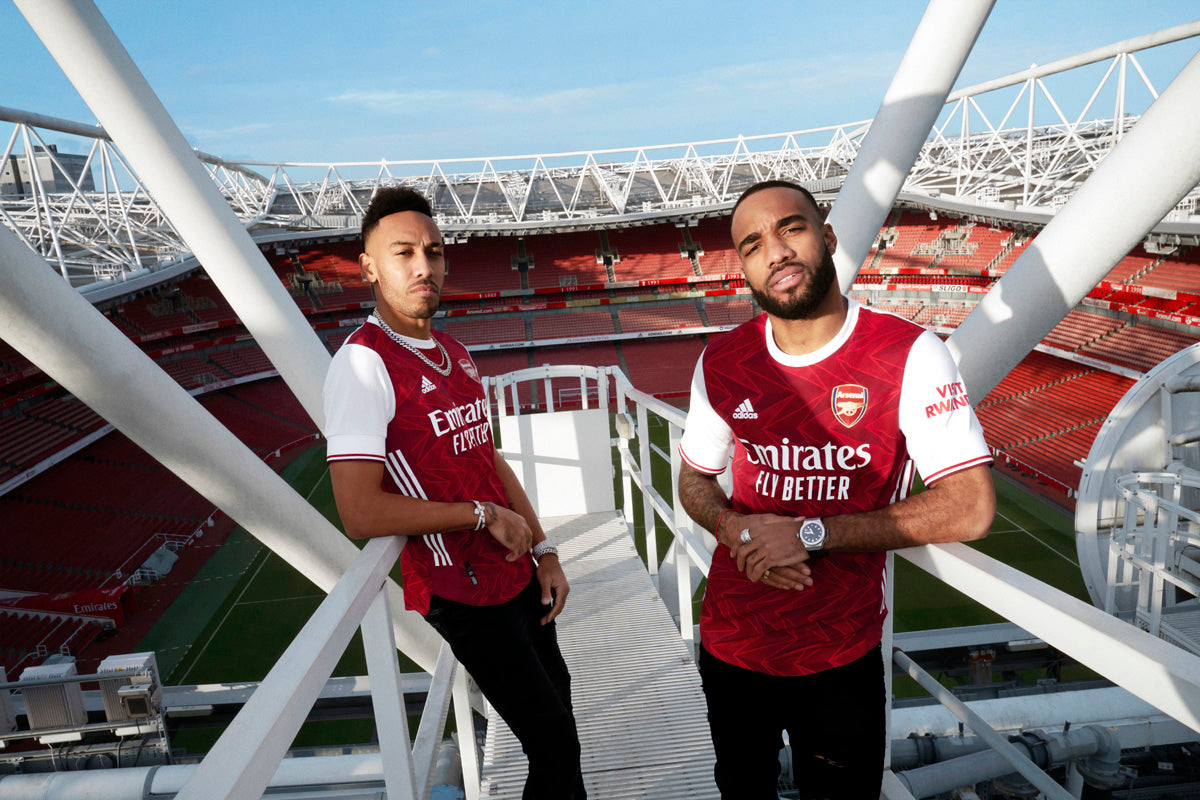 There is also a classic club badge on the back of the new jersey collar. The chevron arrow pattern points to the east (right) and west (left), representing the past and present of the club's iconic cannon symbol. The jersey also uses a crimson red to celebrate the club's tradition, which is synonymous with Arsenal and is rooted in Arsenal's genes.

The new soccer jersey / football shirt uniform kit will be available in player version and fan version. The player version is equipped with Adidas HEAT.RDY technology, which promotes cooling and perspiration, creates a refreshing body feel, and helps players cool and confident to play. The fan version of the jersey uses AEROREADY technology, which is comfortable to wear and ready for the players.