Adidas and the Arsenal Club of the Premier League jointly launched the team's new away soccer jersey for the 2020-2021 season, inspired by the famous marble hall in the east stand of Highbury Stadium, uniting generations of fans together.
Drawing inspiration from the patterns and colors of Highbury's iconic east stand and its prestigious marble lobby, the new away jersey is a realistic reproduction of the marble in the lobby, created by the legendary Herbert Chapman (Herbert Chapman) The sculpture is also placed on such a marble base.
Built in 1936, the façade of the Highbury Grandstand has been preserved after the club moved to the Emirates Stadium in 2006, always remembering the legend of Arsenal.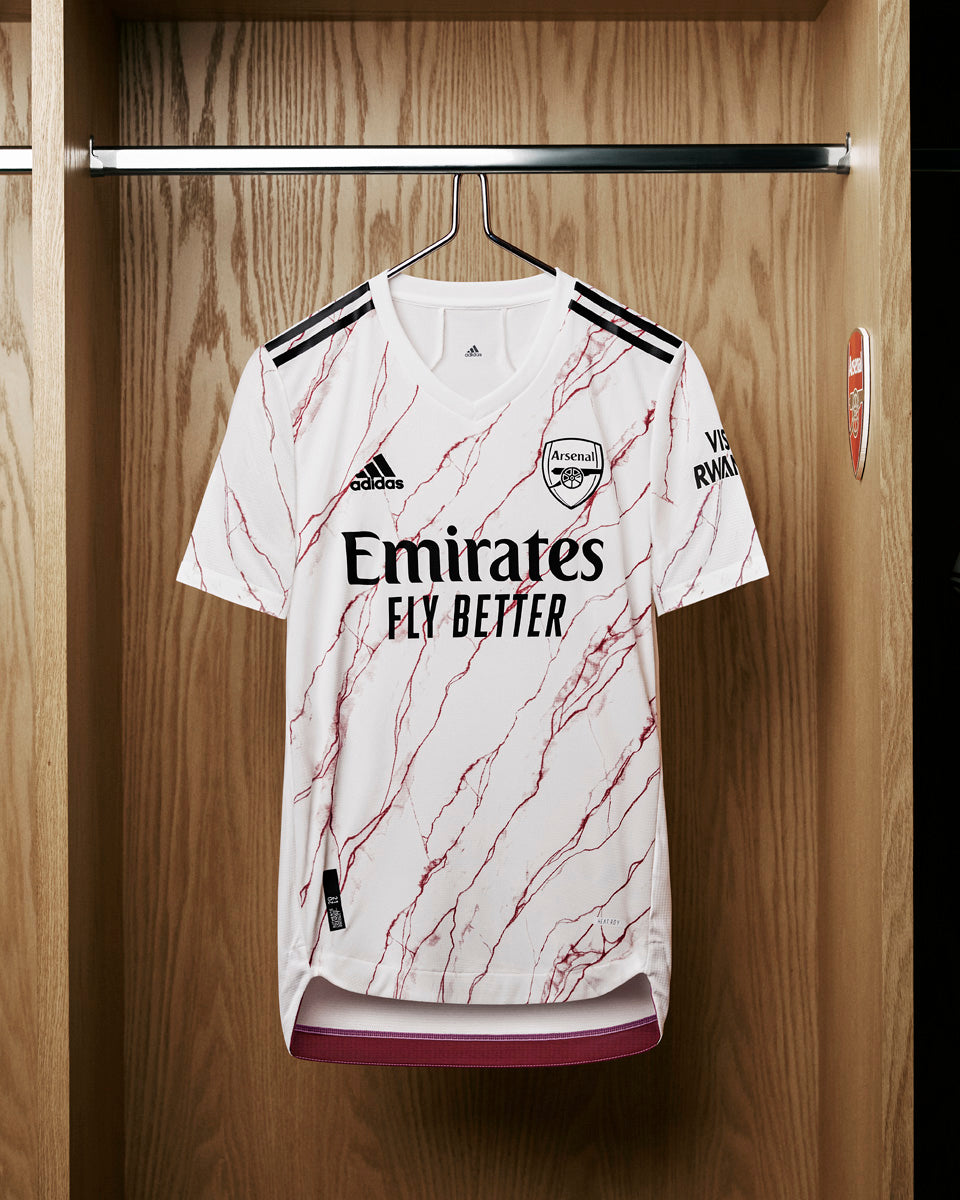 "Since the club moved to Highbury in 1913, this has been synonymous with Arsenal's position in North London. In short, this is the birthplace of the modern club. We hope to bring people back to Highbury's stadium through design. The lobby, with such a pattern to review important chapters in the club's history," Adidas designer James Webb said, "For this soccer jersey, the important thing is that we want to bring Highbury's repercussions. To the Emirates Stadium, to bring a new generation of fans and current players. All this is achieved through a jersey that combines marble style with innovative sports performance."
While maintaining a refreshing and versatile aesthetic style, the jersey adopts a custom hand-painted design, using white, maroon and black colors to express the natural texture of marble, commemorating the glorious history of 13 times that have witnessed Arsenal's victory in the league.

Reiss Nelson talked about what the new men soccer jersey / football shirt uniform kit means to him. He said: "Arsenal and Adidas have a history of creating amazing jerseys together, and the design of the new season feels a big step forward. For any Arsenal fan, Highbury is very important to our club, so when we wear this new marble style jersey, it will be a very proud moment."
Women's team player Lisa Evans also expressed her views on the new jersey: "The new jersey is great in appearance and touch. What's more exciting is that we will wear it for the first time this weekend. This is such an important game for the club. The whole team is excited to be able to return to the game. We look forward to investing in this game with a good performance."

The accompanying promotional video also praised Highbury's famous marble hall, reviewed the glorious history of the club, and looked forward to a bright future. The short film starts from the entrance of the iconic East Stand and enters a world of marble. A series of shots tells the story behind the new jersey in an imaginative way. The idols of the past and the heroes of the past jointly push the club forward.